Do You Realize The Importance of Using YouTube for Business Marketing?
Many older business men may gawk at this concept but I can tell you that it will not only impact how you are perceived but how well your website will do.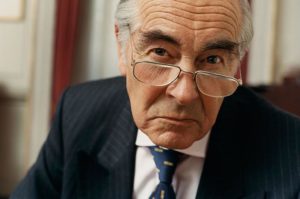 If you don't know about how you could use YouTube for your business marketing then I will advise you to keep reading as I will go through the step by step setup that will get you in position to potentially be a successful internet marketer and in turn you can also have a road map for a possible offline business marketing career as well.
As I mentioned in a previous article, the benefits of using Youtube is good because this specific search engine gets around seven billion views in a single day! And it's all free my friend! If you can't find the significance of using youtube with those numbers then you may be on the wrong article.
Alright let's move on. I will now explain to you how you should actually set up your channel in the sequential order that a pure SEO would use if your end goal is to be using YouTube as an essential business marketing tool.
I will assume that you have already set up a Google account and have logged into YouTube. From there you will want to set up a business channel which can be done under the persona tab in the upper right.
Next pick an eye catching name and make sure it's something related to your business or niche. You will next need some images that will look good. If you have a graphic designer that's great but you can go to my SEO resources page and find a good freelancer from Konker or Fiverr.
After you have set up your graphics, head to the settings section and scroll down to where it say's links. There you will want to put the web addresses for your website and a few of your social media properties that you are active on.
On a side note I have never been really able to see any disadvantages for using YouTube for business marketing. I mean c'mon it's free marketing. Oh well, never mind.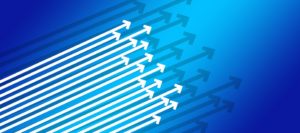 Now that we have your channel all connected and setup let's talk about what you need to do for every video that you make. These are very simple but very important steps as they will help you dominate your local markets in no time.
To start out you must do some research about what portion or piece of information you will want to cover in your video. The essential benefits of YouTube are that you can go for key phrases which you can find that not very many others are looking for but are not blasted with tons of competition. These are great and they are called longtail keywords.
This specific method has been gone over in my keyword research article and I suggest you read it to get a good understanding of the thinking behind it.
Alright so now that you have a great idea of the content that you want to put out, I would not really worry about the quality. For instance, just take a look at you favorite You Tubers and sort the videos by oldest to newest.
Although the videos they provide might look clean and catchy, just look at those beginner videos and it will be evident that anyone can get started and that is the point of this article is that I will walk you through the steps that need to be taken in SEO matters that will help your video rank in the search engines.
So just use whatever means you have to make a video because in my mind it is not the videos that we are really concentrating on and I know that might seem a little off for a YouTube marketing for business article, but we are mainly looking to rack up different back links to our main website. The hardest part is putting yourself out there but the more you do it the easier it becomes.
Once you have the video done and if you are working on a desktop and not on a phone, usually you have a chance to name the hard copy file and I like to use a variation of a longer tail keyword. If the video happens to be relevant to a location then I will add that to the title as well.
This is why I believe Youtube marketing for a business can be so potent because if you put into practice the Youtube marketing tips you are learning here will help you push past all the other local companies posting videos.
So you have saved the hard file with a relevant keyword and now you are ready to upload your video. Now you need to name your video with the same keyword phrase or something similar that you want to rank for.  From there you will need to write in the description area at least three to four hundred words that will actually provide value to the reader or video watcher.
It is common practice for those in the know to place your website link into the first two sentences of your description as those will be able to be seen in what is considered "above the fold."
My take on this is, it doesn't really matter where you place the link as long as it's there. If you are going to want to use your videos for lead generation then I can see placing the link to a squeeze page in the beginning but if you are only creating them to build links to Google then I would say you don't have to.
Whatever floats your boat is what I say, now what does need to be in the first two sentences is the keyword or phrase that you are targeting also.
Do not just repeat it verbatim but use it in a naturally sounding sentence. This is all part of the YouTube business plan for marketing and it will make a huge difference where you land on the search engines. If you didn't know already or have not thought about it as much, Google is quickly moving towards and constantly grading on user experience. If your three minute video is only being watched for the first ten seconds and the watcher is clicking off then your video is gonna drop like a statue in water.
Long gone are the days when you could keyword stuff an article or even a video for that matter. In some of these cases you could even be penalized or have your properties de-indexed and literally dropped from Google's search results.
It is more worth it to take the time to build great content then to constantly be looking for ways to fool Google. My mindset on this website is, I'm working on building and investing in a longtime business; therefore I do not want to jeopardize it by doing shady tactics.
Don't get me wrong though, I love the power and boost that a good PBN would get me but those also need to be treated with a ton of care and be made to be legitimate. So if you do make some shortcuts to ranking like we all do, just make sure you have the initial steps in place to make it work.
For example if I am going to fire links at a youtube video or a post on my blog I am going to do it in the first 24-48 hours of posting it. I will first schedule social bookmarks and then hit it with more powerful links. If you have read my article on how seo will change in 2018 and what most SEO's talk about is first building your social pillow or padding around whatever you are trying to rank. The idea behind this is you can fire junk and spammy links at these high trust worthy websites and if you know what you are doing, the link juice will filter through these websites and boost up the main site little by little. It's the same idea as money laundering.
Alright enough black hat talk and let's get back on the right track. Moving on with the video SEO you will now want to place keyword rich meta tags below the description in the next box. I like to put in the titles of the videos that I want to show up as being relevant to.
Sometimes you can piggy back off of viral videos this way and also by having the same titles as them. This is frowned upon in the IM world but if it works why not give it a shot. Back to the keyword rich meta tags if you are going for a specific geological location then I would place those in that area too.
Let's jump back to the description real quick and talk about another piece of information that needs to be put inside that box. That information is in fact the url of the video and say share this video with others.
Also if you are going to share the video on twitter put a few keywords with hashtags next to them underneath the video url. Ready for a not so secret tactic that will push your local videos to the top of the rankings?
Well alright! When you are at the uploading screen there is a tab that says advanced settings and you are going to want to click on it. Now they have a whole lot going on in this next screen but the most important factor that you are going to want to focus on is the locations area. This is sooo powerful and even with a brand new youtube channel the local videos will rank when put up against any others that do not use this technique.
To finish off the on page optimization portion of the video, you are going to want to finally publish the video. From there let the video run a couple of times and make sure the closed captioning has been turned on.
Now this might not be as relevant as it used to be but if you have time go back through the and clean up the closed captioning. I believe Google's algorithm has changed and gotten up to speed with this but I like to do it anyway.
Once all these steps have been taken you can now move onto the off page portion of marketing. If you are still reading this article on how you can use YouTube for business marketing, I will reward you by telling you all of my ranking secrets.
This information is tactics that I learned from spending thousands of dollars and learning from the best. I know some would say "Why would you spend so much when the information can literally be hunted down for free online?"
Well the truth of the matter is I wasn't paying for the information. What I was doing was buying into a group that would be more than willing to help me when I needed it. That is another essential part of becoming successful, is surrounding yourself with caring and like minded individuals.
Moving on, how we will begin to push our videos up in the rankings is first you will need to get some views and I don't mean by buying them. For years many of my companions did this and guess what?
Yep. That's right. Google caught up to this little scheme and instantly ripped money that they had been counting on out of their hands. So hopefully you have picked a god and easy enough keyword or better yet phrase that you will be organically ranking for.
From here we will get my SEO practices moving by using many social Media properties and embed the video onto different pages. Next you can go and buy similar links but these will be social signals and not social bookmarks.
In conclusion this should give you more than enough power to rank your video in any local market. But if you need to add a little more juice to them and after you have done all of the follow we have talked about in this youtube business marketing video head on back to either Fiverr or Konker and find a great seller that has PBN links for sale.
But be aware of how many you are sending and think of this like adding salt a dish. You are going to do this little by little so your video does not get tanked from being over optimized.
Over optimized simply means Google has figured out you are paying for links. But that is why we do all the other work first so we don't have to do things like buying links. I mean if we need links there are plenty of ways we can get them and I will write up on that later on but for now you must understand that YouTube in my mind is essential for marketing your business.
Wishing you all the best and remember to come back and share this blog with others as the marketing secrets here are told and not sold!
Head back to my homepage by clicking here.