Searching For Top Referral Program Ideas That Actually Work?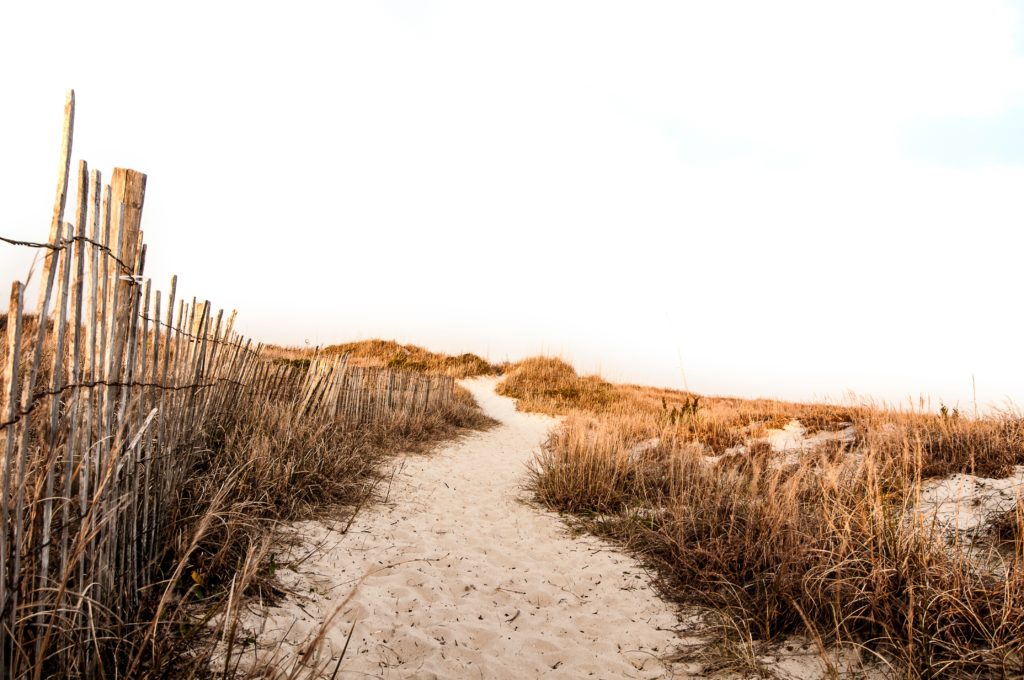 Does affiliate marketing seem like a daunting task? Do you not know where to start?
If that's the case, you can rest at ease as I have done some research to find many of the best referral program ideas that work today.
Listen, you would be amazed to find out just how many actual companies offer monetary rewards for sending customers their way. I prefer offline methods but I will tell you it felt like suddenly the rain clouds parted above me releasing that warm and bright sunshine.
I swear, once I figured this out and all of the tremendous and untapped possibilities, my world opened wide for me and my way of thinking was never the same. My hope for you is after reading through this article it may do the same for you.
On a little side note, my brother is a lawyer who recently shut down his practice to take on a higher paying job. During that time when he was running his own business I had put together a website for him and ranked it within the local search results.
Months later down the line it still ranks for some local keywords and what's even cooler is that even though he is not active anymore, he told me he was still getting calls for potential clients wanting his services.
Now in his circles he was able to parlay those incoming phone calls into a monthly commission that we now split. In short it opened up my eyes. It was at that point in time when I took a step back in my mind to get a 30,000 ft view of the situation.
I excitedly said to myself "You mean I don't just have to promote digital offers to make affiliate money?" This was a relief in my mind and besides not having to be in the most crowded spaces, I could expand into niches that other affiliate marketers had no idea that they could make a few bucks in.
I mean really, how crowded do you think it is offline helping people attract clients? Now compare that online where the whole world has access to the same people you are going for…
In this article I will be going over offline referral techniques that I speak about in this marketing article. There are different types of referrals and we will be going over both offline and online programs you can get involved in with and possibly bring in extra money with some effort of course.
After we have covered the different methods and sources I will provide you with, I will then go over how you can market these specific opportunities and make your time possibly a little more profitable.
With That Said Let's Dive Right In…To The Top Offline Referral Program Ideas That Work.
Have you ever drove around town and noticed all the places that have a formal sales force working and grinding away to get at new customers?
No? Well what about cell phone stores in the mall? What about furniture stores? What about car dealerships? Am I getting you excited yet?
I hope so, because the opportunities are endless. What if you became a walking sales force for a local stereo install shop by just wearing a t-shirt around town?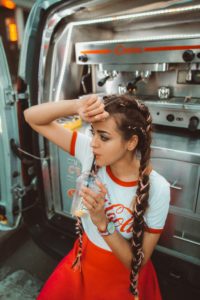 The true fact is, that many of these places would be more than happy to have someone willing to send them qualified leads. One of the best offline referral programs that works like a charm is forming a partnership with a real estate agent.
Just think about it for a moment. Real estate agents are always looking for that qualified person and you would be overlooking a great opportunity to not try and cash in on those large commissions.
According to Mortgage Calculator.biz the average commission for a sale on a house is 6%! I'm not saying that is what you may find around your area but for a million dollar house the realtor at that rate would get a cool $30,000!!!
I'm thinking they would be willing to part with a few thousand if they are making that much right? Of course they would, so you see, all you have to really do is look around for opportunities while you are out and about and ask all of the salesmen or woman that you come in contact with if they would be willing to form a sort of partnership with you.
Now I am not saying that is what is going to happen for you right out of the gates but the potential is all there. This concept has the possibility to replace your full time income but what it really boils down to is the effort that has to be put in.
With that said, I believe we have covered that idea pretty good. Form those partnerships and promote the hell out of that service.
Now That I've Got Your Brain Cooking Or Probably Getting Flooded With Ideas, Let's Take a Different Trip Down Referral Programs That Work Online.
Alright now it's time for a little self evaluation. I am going to need you to look around at what you use in your home on a daily basis.
Don't think about it too much, as I just want you to start listing items and then maybe move from room to room. Once you have your list complete put a check mark next to the ones where you feel a good or bad review may have swayed your decision.
Examples of this maybe that fine leather couch in your living room or your child's new toothbrush in the bathroom that has been giving you better results.
But don't stop there. TV's, fans, game systems, tools, appliances and the list goes on and on.
What you should do next is find items that you would feel comfortable making a review about. I will go in depth about how to do this later on in the article.
The point is we all have plenty of stuff to make reviews about and you would be surprised as to how many of them have referral programs. Everyone knows about Amazon and its referral program that works. But there are many reputable companies that will pay for your hard work.
For instance, we all love LEGO's and remember playing with them as a child right? Well did you know that LEGO has an affiliate or referral program? Yes I'm serious. Now days basically every company has a program similar to this.
If You're Excited That's Good But Now Comes The Part Where We Take Action. And Give Ourselves a Chance To Make Money With a Referral Program That Works.
We can first start out with a YouTube Channel that can be dedicated to a certain group of items. This could be "Garden Tools" or "Kitchen Appliances". What you do not want to do is just go through your home giving half effort reviews on random items.
People like consistency and in order for you to build trust with them, they will need to see that you actually care about the item and it is an honest review.
So carrying on and speaking of honesty, don't just give 5 Star reviews to every item you come across. It is ideal if you can speak about the pros and cons but in the end make a recommendation for that price point.
You can also recommend a higher commission item by transitioning into "But if you really want to go for the supreme…then have a look at another one of my reviews."
In that case you would have to have another review up or you could just use another method and that is to tell your listeners to check out what others are saying on Amazon below.
Now is that sneaky? Yes kind of, but you are providing value and most people will not even think twice about you sending them to Amazon. It's up to you to use your affiliate link or not and I am just suggesting this method.
I am not telling you to do it. But now you know how! I know if you don't feel comfortable behind a camera I have a link in my seo resources page that will provide you with a free screen capture recorder or you can put together a slide show of sorts by linking pictures in windows movie maker.
I will be honest with you and say this is a ton of up front work but don't let that discourage you. Even if you can only do 1 video a week or two, you will still be making progress by growing and learning.
Alright so we've got the channel for making offline or product reviews now you can then start a new channel reviewing types of online products as well.
My advice would be to keep it close to the same niche as the other channel so you can cross promote on both channels. Let's say you've got a chicken coop outside and you bought a particular saw that you are using and you do a review on that saw.
Well if you head on over Clickbank they have building plans for chicken coops as well. You see what I'm saying! Cross promoting on and offline products.
Now that we have the video section of this article down we can go through a few small and quick tips about how you can get a website up and going as well.
I will not bore you with talking about how to get a website up and all that noise and we will strictly focus on how the content is created.
An easy solution would be to say do whatever you would have done in the videos and transfer that to writing blog posts. But that is the lazy way and we are not lazy right!
Wrong. That is exactly what I want you to do but you will have to add pictures, graphs, videos as well as screenshots from Amazon.
The great thing about pictures is you can embed you links into them and for some reason people like to click on pictures. So like a good information gatherer you give them pictures within your blog posts to click on.
Another tip for placing links is that people or readers are even more likely to click on contextual links instead of banners. What is a contextual link you might be asking well it is simply a link place within the text of a blog post. I have many of them on my website for inner page linking but these can also go out to direct offers.
You see, having first, a great referral program idea that works and then using and becoming an expert on a certain platform is all you really need.
It would cost you no money to start up a YouTube channel and begin doing product reviews on stuff. I don't know what the statistics are but I'm sure it wouldn't make that much of a difference if you just used pictures from the product page and did a summary of what the reviews all said.
But I would advise you to not go about that way in the beginning as you will be in the trust building stages for a few months
That is another way you can go about using a referral program to your advantage. While we are talking about placing links there is some information that I believe if you don't already know about that it is so crucial to making conversions.
That piece of information has to do with a trust factor that we as human beings all have and unless you consciously don't care, a regular shopper will be hesitant to click on your affiliate link. For some reason people just don't click on them.
But I get it. What would you click on…
Something like this http://d19dbcfmsxhv5sc5obeqv750fp.hop.clickbank.net/?tid=INKOME  or  http://unrelentingseo.com/online-cash?   See the difference? And cloaking your links is very easy.
You can either use a paid or free plugin from WordPress or you can go to a domain name registrar like Namecheap and buy one.
From there you should be able to find a video online that will teach you how to set up the redirection. Then your links will look nice and clean and you won't any of them looking big and scary.
Or yea, there is also the url shorteners out on the internet that you can use but most readers have gotten privy to the uses of them as they mainly have been used to hide affiliate links.
Tiny URL and Bitly are the most popular of the shorteners but take heed as YouTube will now stop the person who clicks on one of these that they are being taken offsite and just that little bit of doubt can make them retreat back.
Google has a shortner also but it isn't any safer. So just pick up another domain and keep it safe. Like I said Namecheap has domains available for as little as $2.99 and it is well worth it if you use them for these means. They will not be .com TLD's but they have close to if not the same effect.
And finally as we come to a conclusion I will repeat what is always said when working online and that is to drive the traffic to a landing page where than can get some relevant information first so you can get the email address.
Yes. The all mighty email address is what you want and for a free version of an auto-responder go to mail chimp were you can have up to two thousand subscribers before having to pay a penny.
I will not go into that subject today because that is getting away from the point of this article. There are many top referral ideas that work…you just have to do a little thinking and yes a little work.
For more information check out the rest of my blog and have a great holiday