Competition Will Be Fierce For All Involved In SEO in 2018.
So how do you plan to survive and continuously keep your website on top? Before answering that let me take you on a little stroll down SEO lane…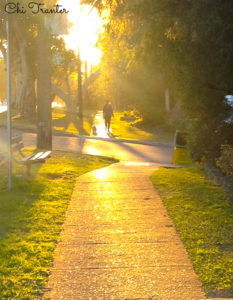 Once upon a time back when downloading a song took maybe a half an hour, you were able to throw up a website (in pure HTML) and pack the internal coding with whatever you wanted to rank for. Think of these times as the Wild West of the internet.
Direct affiliate linking was common place with Adwords and internet millionaires seemed to be popping up everywhere. Yes times were good for some, but those days are long gone and in order to have a fighting chance your are most likely going to have to do things, either Google's way or the dreaded 2nd page highway.
Many of us in the Search Engine Optimization field know what we need to do to rank but for those who find this article fresh and green, I will lay out what I have found to be the most important pieces for your SEO to work in the year 2018.
This specific example will be for local business purposes. Ok first off we know everything on the internet has a Url address. When I say everything I mean everything. Pictures,files,PDF's, and music. Once you understand that point it might become a little clearer on how SEO's really work. Since every thing on the internet has a URL that means everything with enough attention sent to it will potentially rank higher in time.
Now let's get back to ranking our local business. Number one would be to find a domain name that is relevant but generic enough so you won't have to worry about over-optimization. A good way to avoid this is by checking the keyword planner and do a small amount of math.
I know, you came here for SEO help and not math. But what you are going to want to do is take the number of searches for your generic keyword and only use the exact keyword every 500 to 800 searches. If you think you will have a hard time getting around this, find a good tool that will let you find some LSI or latent semantic indexing words. A great source that I have found for this is Thesaurus.com. Even a good old paper dictionary will work if you can still find one of them…(cricket sounds…)
Ok forgive me. Alright so now you have the perfect domain and you are registered. Next you will then will need to get set up with hosting. Before we move on, let give you a small piece of advice when it comes to domains and SEO. The internet is not as young as it used to be and maybe 50% of the most common available domains have already been used before. This is more widely spread in the affiliate marketing area's but still you need to do your proper research on any domain before you buy it.
Some domains may still have links attached to it and if the quality of those links are spammy then you are already starting from behind. A few ways to check this is to head to a website called archive.org. This is a great website for seeing what has been on the internet before among other great uses. To check and see if any past links are still attached to the domain you can type in Majestic.com and look at the Site Explorer. Others are AHrefs and Moz Open Site Explorer. In time you will see how useful all these paid services can be but for buying a domain name and checking links, the free versions are fine.
Let me go off on a little side note here for a bit and this will really be a piece of gold if you have not heard about buying aged domains before. Aged domains are domain names that have been purchased in the past and built up as websites but for some reason they are left to expire while all the hard work and links that have been built to that website just sit there. Many times you can pick up some from a politician that is not running for office any more or who may have passed away recently. I know this is starting to sound kind of morbid but those websites are essentially assets and assets can make you money!
Or what about a radio station that has gone under but still has all those links from Metallica.com or other high profile links. Those are already powered up websites that seo's  buy and then they are used to power up the social sites that link to a money website. You see, my young one, there is a lot to learn out here in the world of search engine optimization. Have a look at buying aged domains if this interests you or sign up to Godaddy Auctions then use a chrome extension to see what are the best domains available. Now back to the lesson…
Hosting is a simple service that will keep all of your online files in order for a small fee every month. I prefer Hostgator. If you need help with this I will put up another article explaining what you will need to do to make your website live. There are also many good video's online that will show you how to do this as well. Learning about how to use Cpanel and hosting is an essential skill that every internet business person should know about. Here is a short video showing you the basics of how to work with your Cpanel or Hosting service to set up WordPress. Specifically with Hostgator.
So, we have the domain & hosting and now we will need to add a content management system or CMS software. There are many to choose from and it all depends on what type of site you will be having. The one I am using for this website and that I have the most experience with is WordPress.
This CMS has many available themes or architectural designs that you can use to have the perfect website. Knowing which one you need will help display all of your services. Once again that is WordPress.com and there are 2 versions to choose from. And remember anything or piece of this that you may have questions about, have a look at some Youtube videos or check back here for a more detailed description. For SEO purposes don't use the free option as your main site.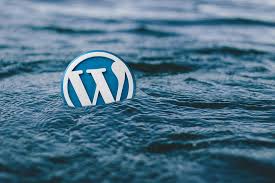 Moving on, we will need to brainstorm a bit and start getting an idea of how our website will look. Your website structure is very important. Number one is to decide what you want to have on your header(which is above the top menu bar of your website) Many utilize this space to separate the different services and categories. As for the footer(menu on the bottom of the website)this is mostly used for the legal and disclaimer pages.
Speaking about those disclaimer pages, you are going to want to be very specific and general with these pages. Just throw something up in the beginning and let the visitors be able to access them. You can fix them later but once the website goes live you must have those up and ready. Research your specific niche or industry and read the legal pages from them to get an idea of what you need to cover.
Towards the top of your website you should have your contact information along with a logo or USP. A unique selling proposition.This is not a marketing article but differentiating yourself with a great USP from the competition is a must. When it comes to your website architecture keep in mind how you will be inner linking your pages. Proper website silo's will help all of our "link juice" flow through the website making all of the pages stronger.
Think of your website pages as sort of links to a pipe line. Each page needs to be connected to the piece that makes the most sense. For instance you would not want to connect your services page to the disclaimer page unless it makes total sense too, and in some industries it does. But naturally the services page would link to more services that would link to the contact us page and checkout page. All links should never be left open also. Think like a customer and visitor. How does Amazon let you wander and walk through the website?
What I mean is, if all your links lead to the checkout page, then there also needs to be a way for the visitor to get back to the homepage, essentially closing the link. I hope that makes sense but for now let us go back to structure. Have a look around at other websites in your arena. Often times you can scroll to the bottom of the website and see what type of theme they are using. This should not be a problem for 2018 but make sure the theme is mobile optimized or responsive. A great place to get some is below-

Now that we have an idea of the website structure you will want to make sure that you have in your mind an area that your posts will go. Will they be displayed out in front or will you have a clickable button of sorts for readers to see what you are up to. Many times you can post snippets on the side column of your top posts which will bring visitors to your blog also. In the coming year of 2018, websites, I feel are all going to have to be powered by a deep and heavy duty blog. What does that mean? In layman's terms, it means content. Original and relevant content is what I feel the algorithms are targeting the most. I mean think about it. The search engines make money off of user experience. If the user likes…then the user clicks. Clicks equal money.
When you reach this point, head to the the Google Search Console and register your website. This will be needed to be done to get some website data and eventually link some type of analytics. The Webmaster tools that are provided by Google are very insightful and there are plenty of SEO tricks that can be done in there. So after a few months of data has been collected you can begin to dive into it and see what can be improved upon. Let us continue…
What drives user experience down? Landing on a website that takes forever to load and way too many ads. People want answers to their questions and many times they will not subscribe for that information. Website loading speed is also a big factor. You can check you website speed at Page Speed Insights. Which is part of the Google Developers program.
In 2018 I Predict The Scammer Will Lose!
Because what are scammers? Essentially they are lazy right? Otherwise they would put in the hard work like everyone else. And that is what I feel like Google is banking on for Search Engine Optimization in the coming year. Now we are ready to move forward with are next step.
Google my business is what is needed for you to be taken seriously and begin to move up in the rankings.When you get to this point you will need to have decided on a physical address as Google will send mail to confirm you are a true business. This will usually take about a week or so for the mail to come and I don't believe you can use a P.O. Box for this. There are ways that everyone should be utilizing that may explain how to get around having a physical business address but this post is about mostly doing things within Googles terms of service.
Have a look at my Resources page for more helpful sites around the web.
Continuing on as a we wait for our business confirmation code to arrive we can then begin to build our social buffers. Social buffers are websites that you need to bring credibility and branding recognition to the outside world. This article will list the top sites with the most linking power. It is best to start with around 10-15 sites that are built out fully and point back to what is called your naked URL. For my website that would be http://unrelentingseo.com
A quick and easy way to do this is by Fiverr, Konker and my favorite Knowem.com. But we are going through this as if we are doing all these actions our self, so we will write 500-900 word articles on all these sites. Build these sites completely out with all the exact information you provided Google Business with and post on them about once a month. Now that you have your FB,Twitter and Instagram for your business you can now begin building what are called citations. Business citations are considered Yelp,YP and directory pages. Now there are many of these out there but you must learn how to judge which ones you will be submitting to. Whitespark is where I go to but you can also check out Bright Local for a 30 Day Free Trial. Don't forget to join the local Chamber of Commerce, The Better Business Bureau and any other local trust building groups.Many times businesses do not focus on these but combined with everything listed in this article you stand a great chance of ranking.
Geographical and industry relevance matters with citations so always have that in mind when you are searching for a place to submit your website. What are we doing with all these business websites? And what are we doing with all the social properties you may be asking? Well we are link building. Whoooo! Yes we are sending high authority and highly relevant links to our website making our SEO efforts in 2018 easy for the search engines to understand.
Think Of These Surrounding & Linking Websites Like a Picture Of The Milky Way.
They are all moving around a central point which is your website. To shorten your process when it comes to finding good social media properties check this excellent resource.
At this point I recommend you start getting into video. Build a YouTube, Vimeo and another platform channel where you can effectively put your face and brand out into the local arena. With articles you must be careful using keywords that don't get a ton of searches for over optimization but what is great about video platforms is the authority that they have with the search engines so you do not have to worry about over optimizing video's. At least not yet. We will keep our fingers crossed.
And of course with the more videos you place up you can link to different areas of your website. 20 videos is a good amount to start out with just don't make them boring. You don't have to be or hire some grand videographer but no one want's to sit and listen to a slide show video, especially with no one talking. Just make sure you have a high quality camera and not a ton of back ground noise and these will be good to go. The goal is to sprinkle all over the internet little sales pieces constantly working for you.
So by now you are going to have to let those buffer sites sit for a while and let those links kick in but during that time is when you concentrate on building your main website up. This is when you list all the products and services in a cohesive and linear manner that makes the navigation very simple. Remember the siloing method we covered earlier in this article? That is when this comes into play. Also at this time is when you would begin to start powering up your website with SEO in 2018 style web articles.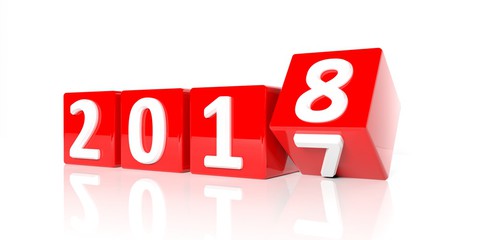 What are 2018 Style Search Engine Optimization articles you may be asking? Well just simply have a look around here and what else is ranking. That's right. Tons of relevant and and useful content. Search Engines know that there is no way a spammer is going to sit down and provide a valuable article complete with unique content in this day and age. Only in my eyes in 2018 are you going to be forced to make such efforts.
2,000 plus word articles is going to be the minimum. If your looking to build little crappy Adsense websites then they are going to have to be filled with alluring and in depth articles aimed at helping the reader and not the website builder. For far too long Google has seen this type of site and I can guarantee they are looking to bury them. As we begin to fill our website with large and beneficial information the links from the social media websites we built should begin to start kicking in.
At this point in time I would also recommend looking into using Press Releases to gain with exposure and also link juice. Do not use other links then the naked URL as discussed earlier. We are still gaining trust and authority with the search engines and you don't want to ruin that by placing to many exact match keywords in your links. This is only my opinion and there are a ton of other factors why people use exact match earlier but for a new site, less then a few months old i wouldn't do it. Back to press releases these are very good for getting the word out about your local business and they can be beneficial for 2018 SEO purposes as well. I only trust PR Web but you may like others.
Do not get a press release at Fiverr or Konker. Again just my opinion. Play it safe and take your time. Listen you are building a long lasting asset for your business, if you want fast results that is what advertising is for and other services. Press Releases do more then just provide links from news agencies as if you take them seriously they can bring you or your client a huge amount of exposure.
Alright for one of the more powerful methods we can be using when it comes to local SEO in 2018 is the Maps. Google maps as well as Apple. This has always been my secret weapon even though it's not so secret but when it comes to local domination the map holds way more weight then any social media properties.
If your interested in hearing how powerful the maps can be take a look at this video but take my word for it you can load them up with all kinds links and even articles. Speaking of links remember what we covered when I said that everything on the internet has a URL? Well this is when we would use fiver and those other services, to hit URL's on high authority sites that essentially link back to our own. Think of it as washing money. We can send links to Yellow Page and Yelp listings to essentially rank those as well.The bad links are filtered through the high authority websites and the remaining good "link juice" goes to the main or money website.
At one point I had 8 spots on the first page for a single keyword plus a map listing! That is how powerful this can be when you understand the inner workings of SEO. The simple way of explaining how we use the maps are you go to Google Maps. Sign in and create a map with the exact match keyword and exact business address that you have used for the Google my business listing. From there you can add text but also add more layers.
This is where you place all those juicy citations and keyword loaded articles. Save and go through the instructions to share the map publicly and you will then be able to grab the HTML code and place that juiced up map on your website.It's simple and you can do it with any website. As we have gone through what I believe would rank any website and from what my teachers have taught me, this is going to be the way of SEO in 2018. Although I am always playing around for faster and more less time consuming ways to build up a businesses website, if you are selling the SEO service then it is always better to know all of these same methods.
The last thing you would want to do is have a legitimate client of your get his or her business website banned from Google because you decided to use spun content or something easily avoidable like that. Alright we are almost done and the last point I would like to speak about is getting links from other sources. Look at guest blogging or even commenting on other blogs. What every you decide to do I advise you to keep on learning and don't get caught up in trying to do everything at one. I have studied for years and spent thousands of dollars learning these techniques so be patient and give yourself some time to learn about SEO in 2018.