When starting a business, one of the most important factors one has to consider is how he or she is going bring in customers. In this article I will list my top five ways to implement referral based marketing into your arsenal. Once armed with this knowledge plus the many other articles spread around this website.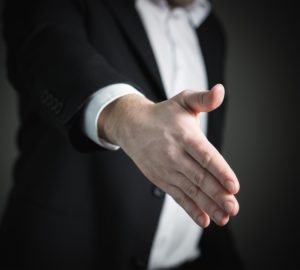 This is the most important suggestion in my mind as I believe it should be the basis of starting all relationship and that is pre-frame them into accepting offering up referrals as part of your commitment to each other. This should be stated in a way that explains how and what you will do for them and when the client is sufficiently satisfied they will refer persons or businesses back to you.
This should actually be placed as number one but lets continue anyways. And that is to have the personal promise to ones self that you will in fact provide nothing but excellent service thus almost requiring a client to refer a customer to you. If you don't know how to get tangible results then it may be time to reevaluate the business that your in.
Next, while setting up new clients with the intent in mind to refer persons of the same character traits to you, you can also contact your existing clients and set up what is called advantageous pricing for them if they refer qualified individuals your way. Say $100-$200 of the next monthly bill. Just what ever it is make sure you are not taking to large of a hit and know your closing numbers. It will be easier to clearly make those numbers work for you.
Join affinity groups or approach closely related businesses that come into contact with your best matched referral. For me an internet specialists I work closely with web designers and new business groups. You see, you cut through half of the population and get closer to those who can help you. I would sit down and simply jot out all the complimentary businesses that surround your potential clients. Then figure out how to approach them and offer them truly beneficial otherwise this method will bear few results.
If you can become just a little savvy when it comes to bringing in referrals, you will be able to see how much time and marketing budget dollars it will free up. In fact that is one of the main selling points I use. If a client of mine is hesitant to offer referrals then I know I can tell them look, my business is mainly word of mouth and without me having to spend most of my hours of the day trying to acquire new clients, I am able to offer my self and time up to you the paying customer. Which in turn let's me provide you with more value and ultimately more profits. By nature us human beings are only interested in what's in it for us and if you can show the client the benefit in them taking action, then the whole process becomes much easier.
Putting together a comprehensive referral based marketing machine is a process that should not just be glossed over and attempted to be implemented. You must sit down and really think about how you can lead your client to referring by the easiest means. One suggestion I have is to dig into your perfect customer for them. Many times people will want to sincerely help you and offer up referrals but they simply do not have the time and it is often awkward if the subject does not come up for someone looking for a service you may provide. Take this idea and put it to good use. like put together a simple 8″x10″ laminate card with your preferred professions on it and see what happens. You can also offer with that a small sheet of paper for some contact information to be provided.
There are many ways to get the ball rolling when it comes to referrals and you just have to provide turn key systems that will let them refer to you. When I was just getting started with my business this is what I had to do. And now that I have a solid business running I do not stray away from getting referrals as it is the best way that I see to get business. Unless you are stuck on a deserted island and the only to get into contact with others would be to advertise in a paper on the next island, I would still put in place several ads speaking about half priced offers for referrals and things of that nature.
Look. I want to get rid of the negative connotation that comes with asking for referrals. Switch your mindset and just offer tremendous value in order to get those new customers in. New customers or clients often means new revenue sources and the ability to up sell them later on the relationship.
In closing I see referral based marketing as the only way to get started on a shoestring budget. Even existing businesses can benefit from this method if they have not implemented it yet.