Work with a Trusted Google Partner For All Your Local SEO Expert Needs!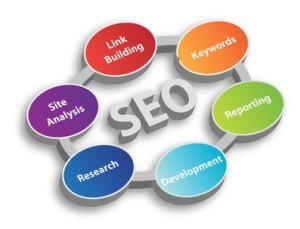 Get your business supercharged with my expert and proven results. When a business starts out the number one item that they need to check off their list is to start getting customers in. It sounds easy enough but if you do not have a strong presence in the marketplace, you may not have that trust value built.
For me for example. I have started a new company and in the beginning I had to sell my services for well below the industry standard in order to get those reviews on my Facebook Page. Now I follow all the industries best practices and only use "white hat" methods to rank websites. The essentials to ranking a website is almost all about the keywords and content.
Keywords are what someone would type into the search engine such as (Local Emergency Dentist) Once they hit enter the websites that Google or the other search engines find the most relevant will be part of that coveted Top Ten on the first page. It has been said that %99 of web search traffic picks from page 1 and those on page 2 may get a look at but only in rare occasions.
What I will essentially do is evaluate your site/your competition/your keywords and start by using a loosely linear method to begin to make your website rise in the rankings.
Yes-SEO takes time.
Yes-SEO takes money.
But in the long run your site will begin to build out so much authority and trust that it can become literally untouchable by others. Now you might be thinking O.K. so how do I begin building trust? Well because I want everyone I come in contact with to be successful I have no problem in telling you how to do that. Most people will charge for it but I know our business is not some big secret and even if people wanted it that way I simply don't care.
How a local SEO expert will begin to build trust is to by first sign up for as many social properties and accounts as you can and link them together along with your site. Then I will begin writing out optimized content for the search engines making them at least 500-700 words. This has to be unique or else Google will literally do everything it can to have it be on page 20 and below.
The search engines hate purchased content. This works out well for me since I come from a writing back ground so usually I can whip out an article per day. Finally once that has all been done you will need to sign up for business citations. For these I am talking about Yelp/Yellow Pages/Thumbtack/ect. Put these all together and throw them into a Google map along with some niche and regional citations and your as good as gold.
This is the 30,000 foot overview but essentially if you get 80% of this you will be better off than most other websites in your industry.
What I also add in my service is a little something that what I see other SEO's do not and that is lead generation at the same time. I will not only work on building trust to your sites but I will have you business listing put up all around the web on trustworthy places that I have been made privy to in my learning and becoming a local SEO expert. Lead Generation+SEO is a powerful combination and for that
my base fee is $1,500 per month.
That is $500.00 off my normal base for the lead generation service.
However right now I have a special going on where if 2 Months of my services are purchased then the business will receive a 3rd month absolutely FREE!
I love SEO and I love making businesses better. Contact me today at leadgen@unrelentingseo.com to get you on your way.